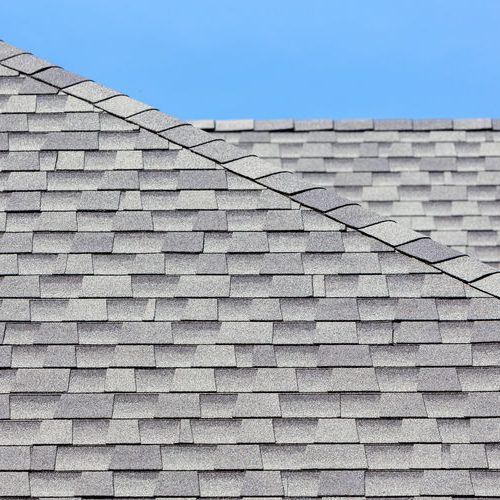 Do Architectural Shingles Add Value?
We all want to add more value to our homes. Some of the ways in which to do that is by investing in updated landscaping, remodeling, or incorporating updates throughout the outside of the house. One of the most popular way to add value to a home is by installing a new roofing system. While replacing a new roof can be pricey, investing in a roof will add more value to your property. If you have an older roof, that can significantly decrease the value of your property–getting a new roof will not only enhance the aesthetic of the home but it will increase the value.
Another thing to consider is that specific roofing materials are going to impact the value of homes. The most common roofing material we see on the market are asphalt shingles. While you wouldn't think that typical asphalt shingles would increase the value of your home, a particular asphalt shingle roof material will. Architectural shingles are an asphalt shingle roofing type, that give roofs more dimension and beauty. These types of asphalt shingles will definitely increase the value of a home as they are sturdy, aesthetically pleasing, and impact resistant. In short–a new roof will improve the value of your home and installing architectural shingles are a way to do this.
Are Architectural Shingles Worth the Extra Cost?
In terms of asphalt shingle roofing, architectural shingles are going to be the most expensive. There are two types of asphalt shingles on the market–architectural and 3 tab shingles. Architectural shingles are going to be more expensive than 3 tab shingles, but the extra cost is worth it because you will be getting more out of this kind of roof. Nothing is wrong with 3 tab shingles if you are looking for an affordable roofing solution, but it is important to note that you are going to have architectural shingle roofing for a lot longer. The benefits of architectural shingles will far outweigh the cost.
Architectural Roofing Details
In order to decide whether you want to invest in architectural shingle roofing, it's important to know the drawbacks and advantages. Here are the architectural shingles pros and cons.
Architectural Shingles Benefits
Resilient Material: Because of the extra layer that is added to architectural shingle roofing, it makes it a very sturdy roofing material.
Versatile Construction: Architectural roofing shingles come in a wide range of colors, shapes, and styles.
Imitate Other Roofing: If you want the look of wood or slate roofing but it's too expensive, architectural roofing can mimic the look of these roofing materials and its cheaper.
Impact Resistant: This type of asphalt shingle is able to withstand the impacts of hail and wind.
Long-Lasting: The great thing about architectural shingles is that they can last up to 30 years.
Architectural Shingle Issues
Damaged By Heat: Like most asphalt shingles, architectural roof shingles can become damaged to too much heat.
More Expensive: This type of roofing is going to be a lot more expensive than 3 tab shingles.
Lifespan: While architectural shingles can last up to 30 years, other roof materials such as metal, slate, or wood will last longer.
Architectural Shingles Vs 3 Tab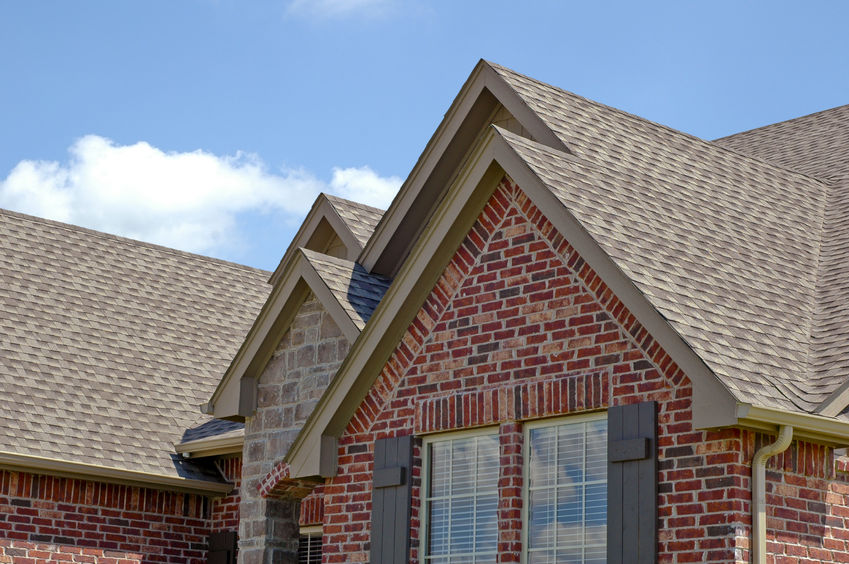 Are Architectural Shingles Better?
When you want to invest in new roofing in order to add more value to your home, finding the right roof is important. If you are leaning towards asphalt shingle roofing, you need to decide which is better for your–architectural or 3 tab shingles. People who are choosing between the two typically want to know two things: the cost and the life expectancy. So which roof is going to be the most affordable? In regards to cost, architectural shingles are going to cost a lot more. What kind of roof lasts the longest? 3 tab shingles are only going to last 10 to 20 years. What is the life expectancy of architectural shingles? Homeowners who choose architectural roof shingles can expect this roof to last an upwards of 30 years.
So 3 tab shingles are going to cost less but they aren't going to last as long and architectural shingles are going to cost more but last longer. You have to decide if you want to pay more upfront for a roof that will last longer or pay less and re-roof in 10 or so years. Important points to make is that 3 tab shingles will not give you the dimensional look that architectural shingles will. Also they won't be able to stand up to impact the way that architectural roof shingles do. If you are wanting to make a real investment for your home and add more value, you can't go wrong with architectural shingles for your Dallas, TX home. This premium roofing material is strong, lasts a long time, and looks good. If you are interested in this type of roof, call American Pride Roofing. Just like you need a professional for services like plumbing maintenance, you need an expert to install this type of roof. Call us at (214)-838-1125 to get more information about our services.